I was the only photographer for a three day series examining how people with mental illness in Stanislaus County end up on the streets, in ERs or languishing in jail without treatment.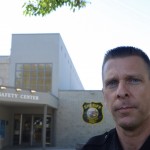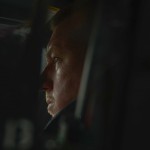 Photography Gallery:
Everyone pictured here has a mental illness. They live in this community. A daughter. An uncle. A sister. A friend. A neighbor. A co-worker.
And everyone pictured here receives or gives help at the Stanislaus affiliate of the National Alliance on Mental Illness (NAMI), which serves as a kind of community center for those who have nowhere else to go, or who want to help mental illness find a more normal place in Modesto.

Normalizing Mental Illness: One Mom's Hope
Joyce Plis is the executive director of the National Alliance on Mental Illness in Stanislaus County. She works to educate the public on how people with mental illness can lead successful lives if given appropriate treatment. She also helps people gain access to treatment. Plis's son has schizophrenia.

Small Dreams: Mental Illness and Primary Care.
Matt Freitas is a nurse practitioner in Modesto, California. The number of patients seeking treatment for mental illness has tripled over the past three years, Freitas says. He treats them and his own daughter, Tama Freitas, who has schizophrenia.

See more here on how mentally ill people are languishing in jail due to lack of hospital beds around the state and how communities are helping themselves in the face of budget cuts.
No comments